« L'excellence n'est pas une pratique mais une habitude »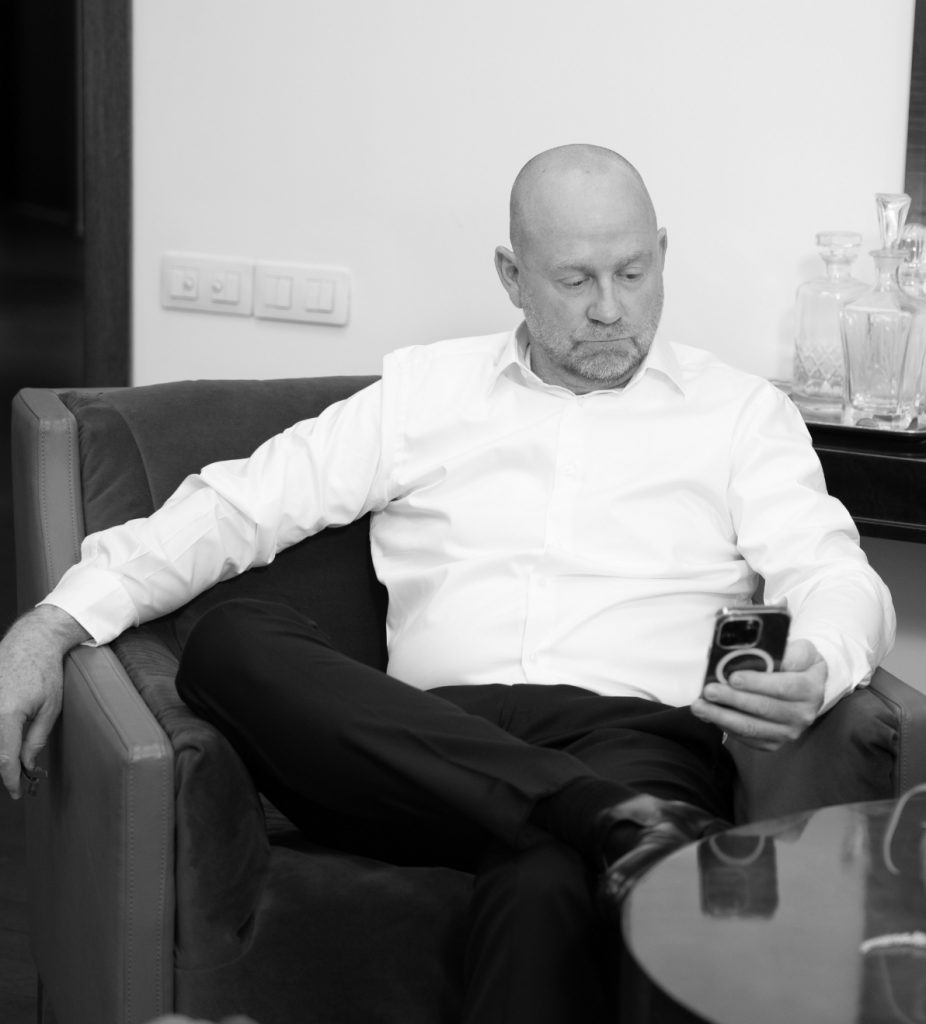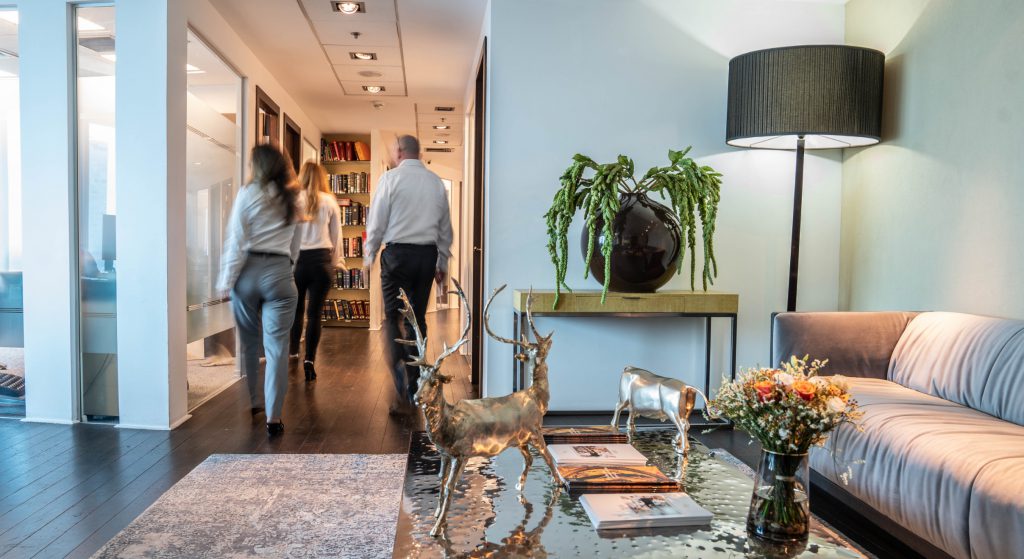 Le Cabinet d'avocats Eytan Liraz & Co. est le cabinet leader en Israël dans la gestion de dossiers contentieux complexes et de grande envergure, et se classe depuis de nombreuses années en tête de tous les principaux classements (voir les classements DUN 100 et BDI).
Le Cabinet d'avocats Eytan Liraz & Co. est à la pointe du contentieux. Les dossiers sont menés sans compromis, avec initiative et de manière active, innovante, créative et agressive. Les vision du Cabinet est vaste et approfondie. Chaque dossier est considéré comme un monde à part entière. Chaque dossier est traité sur mesure par une équipe d'associés et d'avocats constituée spécifiquement pour à sa gestion, sachant que Maître Eytan Liraz est personnellement impliqué dans tous les dossiers.
Le Cabinet d'avocats se spécialise dans un large éventail de domaines de contentieux, tant dans le cadre du système judiciaire que dans le cadre d'arbitrages israéliens et internationaux, et gère des procédures complexes et de grande envergure dans divers domaines – des procédures commerciales complexes, des procédures civiles, des recours collectifs (représentation des défendeurs), des dossiers israéliens et internationaux d'infractions en cols blancs, ainsi que dans la lutte pour le contrôle des entreprises et des plus importantes familles en Israël.
Parmi les clients du Cabinet d'avocats figurent les plus grandes entreprises israéliennes sur le marché, une longue liste des plus grandes sociétés internationales du monde, des personnalités publiques de haut rang et des hommes d'affaires de premier plan.
Le Cabinet d'avocats a une vaste activité internationale et entretient depuis de nombreuses années des relations de travail étroites avec des cabinets d'avocats de premier plan en Europe, aux États-Unis et en Extrême-Orient, ainsi qu'avec les institutions d'arbitrage les plus grandes et les plus importantes du monde.
Nous gérons des litiges multidimensionnels parfois difficiles, mais préservons l'intégrité professionnelle et personnelle, et ce au plus haut niveau juridique.
Maître Eytan Liraz est l'un des avocats les plus éminents d'Israël en matière de contentieux. C'est un avocat fort et expérimenté, qui possède une riche expérience et un palmarès impressionnant, connu pour être quelqu'un qui n'hésite pas à se lancer dans n'importe quelle bataille, sans crainte et sans compromis – avec force, professionnalisme, disponibilité totale et dévouement total aux objectifs du client.
Le Cabinet d'avocats Eytan Liraz & Co. Dispose d'une équipe de partenaires et d'avocats expérimentés et particulièrement compétents. Les partenaires du Cabinet sont d'importants avocats en Israël dans leur domaine, et ils sont la base sur laquelle repose le Cabinet. L'équipe des avocats (qui ne sont pas encore partenaires) est faite de l'élite des jeunes avocats du pays.
Le travail au sein du Cabinet est géré en équipe, Maître Liraz étant personnellement et activement impliqué dans chacun des dossiers. Une équipe spécifiques de partenaires et d'avocats est constituée pour chaque dossier, adaptée au dossier en fonction de l'expérience spécifique des avocats qui composent l'équipe, en fonction des besoins particuliers du dossier.
Dès lors, chaque affaire gérée par le Cabinet est dirigée par une équipe de partenaires et d'avocats et d'avocats expérimentés, spécialisés dans les domaines spécifiques du dossier en question et possédant un large éventail de compétences, avec toutes les qualités nécessaires pour mener à bien le dossier.
L'équipe prend en charge la situation dans son ensemble, avec une stratégie large, originale et approfondie de la situation, et se prépare en conséquence.
L'équipe c'est le Cabinet d'avocats – le Cabinet d'avocat c'est l'équipe : forte, expérimentée, créative, stable et axée sur ses objectifs – mener le dossier de la meilleure façon possible vers le succès.
Contentieux international
Un litige international est un système juridique qui implique des individus ou des entreprises domiciliés dans différents pays, avec possibilité d'appliquer différentes lois (qui ne sont pas nécessairement la loi israélienne).
Gérer un tel système international requiert des compétences particulières – et le Cabinet d'avocats possède une vaste expérience et un véritable leadership dans ce domaine, depuis plus de trois décennies.
Le Cabinet d'avocats Eytan Liraz & Co est l'un des principaux cabinets commerciaux en Israël.
Parmi les clients du Cabinet d'avocats se trouvent des dizaines des plus grands groupes et entreprises du monde, dans divers domaines d'activités, avec des volumes d'activité mesurés en dizaines de milliards de dollars par an, y compris des sociétés dans le domaine de la pharmacie et des sciences de la vie ; des groupes dans le domaine du transport terrestre et maritime ; des entreprises du secteur automobile ; des entreprises dans le domaine des infrastructures et de la construction ; des sociétés de commercialisation de propriété intellectuelle ; des universités; des compagnies aériennes, et plus encore.
Le Cabinet d'avocats Eytan Liraz dispose d'un réseau de relations internationales qui constitue un point d'ancrage stratégique pour une coopération fructueuse dans les affaires internationales et pour l'obtention de services juridiques en droit étranger. Notre Cabinet d'avocats a des relations avec les plus grandes entreprises du monde, notamment aux États-Unis et en Europe.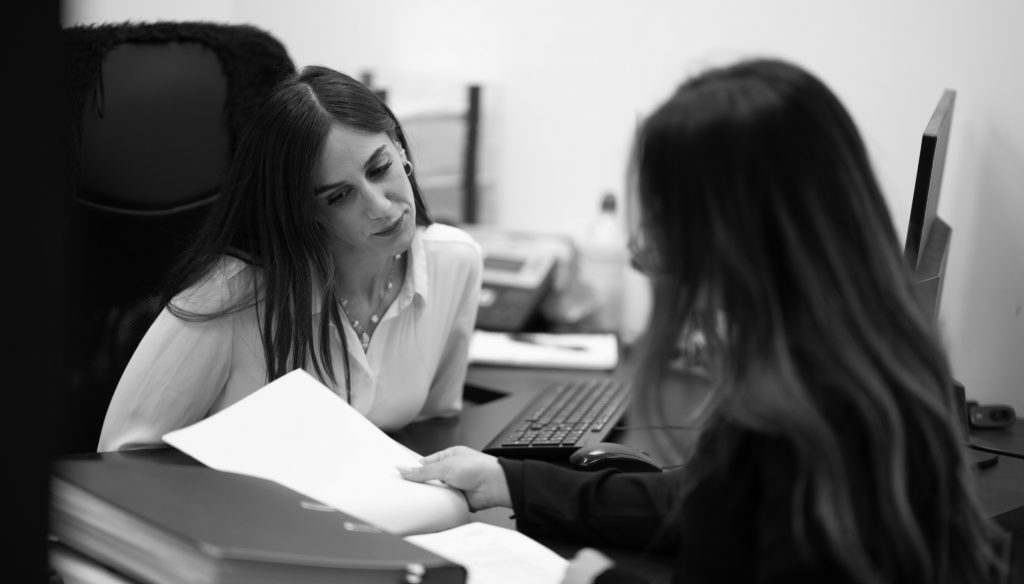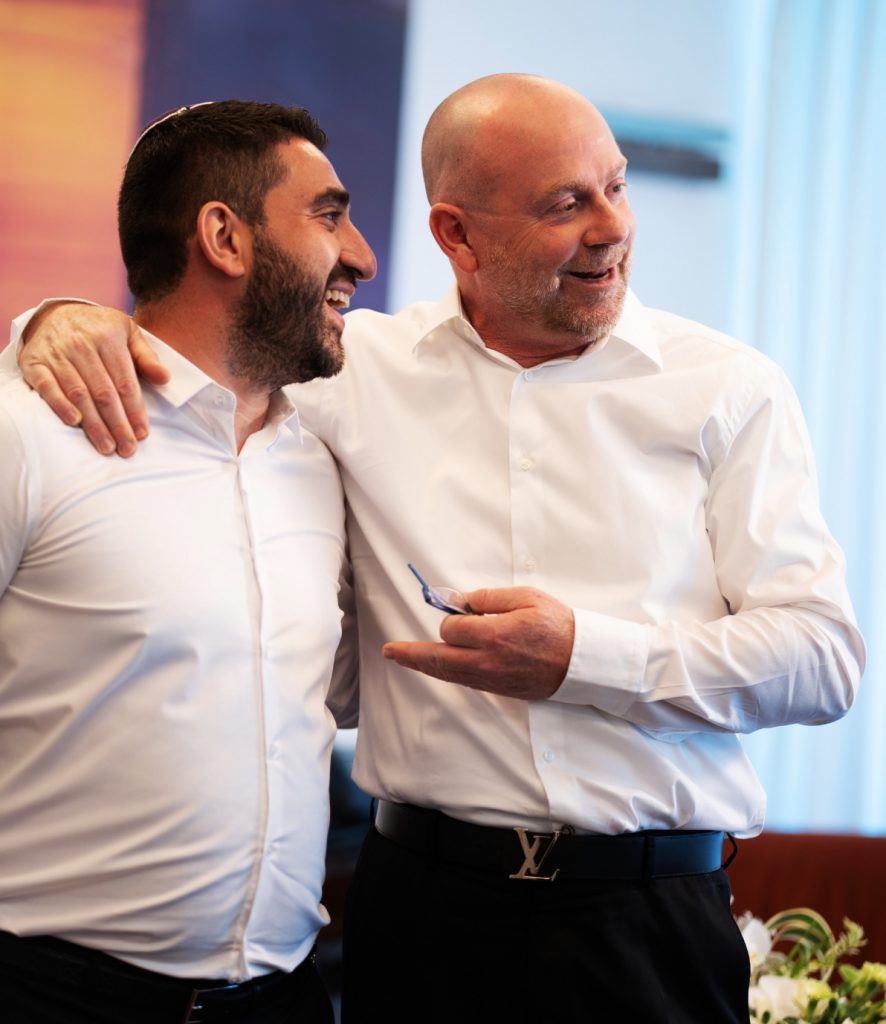 Eytan Liraz & Co. is based on teamwork, and on productive collaboration between the attorneys in a dynamic and challenging atmosphere. We place emphasis on excellence and creative thinking – in and out of the box, and every attorney in the firm, veterans and juniors alike, play a significant role in the cases in which they are involved.
We understand that a strong team makes a strong firm, and therefore we give each and every attorney in the firm all of the tools they need for success, development and personal fulfillment. We have no « glass ceiling » and we encourage our attorneys to develop, and take a prominent and significant part in the cases they work on. We treat attorneys not by seniority, but by their personal abilities, motivation, and desire to move ahead and succeed.
If you accept the challenge and want to join our team, we would be delighted to meet you!
Positions are equally-aimed at women and men.
Le Cabinet d'avocats Eytan Liraz est basé sur le travail d'équipe, et sur une coopération fructueuse entre les avocats dans une atmosphère dynamique et stimulante. Au sein de notre Cabinet d'avocats, nous mettons l'accent sur l'excellence, la pensée créative – à l'intérieur et à l'extérieur des habitudes, et chaque avocat du Cabinet d'avocats, jeune et plus âgé, joue un rôle très important dans les affaires dans lesquelles il est impliqué. 
Sachant qu'une équipe solide mène à un Cabinet d'avocats solide, chaque avocat du Cabinet d'avocats reçoit tous les outils nécessaires à sa réussite, à son développement et à son épanouissement personnel. Dans notre Cabinet d'avocats, il n'y a pas de « plafond de verre » et nous encourageons nos avocats à progresser et à prendre une place importante et significative dans les dossiers dans lesquels il est impliqué. La place que l'avocat au sein du Cabinet d'avocats ne dépend pas de l'ancienneté, mais est constituée par l'avocat lui-même, sur la base de ses capacités personnelles, de sa motivation et de son désir d'avancer et de réussir.
Vous avez envie de rejoindre notre équipe ? Nous serions ravis de vous rencontrer!
Les postes sont destinés aussi bien aux hommes qu'aux femmes.